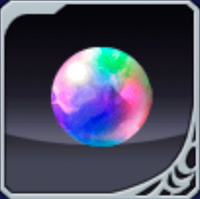 Introduction
Enemies in the event quests will drop Transmutation Gems, which can be used in an event-exclusive gacha. The gacha can drop anything from 1* to 6* weapons as well as a wide selection of weapon-enhancing materials. Enemies are weak to Flame and Lightning damage. There are two weapons that boost Transmutation Gem drops that you can pull in the event-specific gacha that uses normal gems. There is also a 5* Heavy Sword from the Transmutation Gem gacha that will boost your drops by a smaller amount.
Drop-Boosting Weapons
Edit
JP Quest Name
AP
Rec.

ATK

1st Clear

Trans. Gems

神が遺した錬金術・1
2
1000
100
神が遺した錬金術・2
2
5000
100
神が遺した錬金術・3
2
10000
100
神が遺した錬金術・4
3
15000
200
神が遺した錬金術・5
3
20000
200
神が遺した錬金術・6
3
25000
200
神が遺した錬金術・7
4
30000
400
The top banner leads to the

Normal Gem gacha, and the bottom banner leads to the

Transmutation Gem gacha.
Normal Gacha
Edit
This contains a wide variety of possible weapons, but the event-specific ones that have a boost to pull rates and grant extra Transmutation Gem drops are:
Transmutation Gacha
Edit
Event gacha pulls take 20 Transmutation Gems per pull, with an option to do a batch of 10 for 200 Transmutation Gems. There are a wide variety of rewards from this gacha, ranging from 1* weapons to event-specific 5* and 6* weapons. It's also very likely that you will get a large amount of crafting hammers and tempering stones. Note that the 5* weapon from the Transmutation Gacha, Ferum, will grant you a very small bonus to Transmutation Gem drops.